Posting and selling your items on eBay is just the beginning. Sealing the deal and getting paid are the next critical steps in the transaction.
But life on eBay is not all beer and skittles; there are times when buyers delay in their payment or don't pay at all.
Self-proclaimed supreme masters on eBay might say that there is no compelling reason to send a reminder or invoice.
Their logic?
eBay sends a reminder to all buyers after two days to pay up.
While this is true, I want to offer my two cents on why you should always send reminders and invoices:
First of all, eBay is a big marketplace with many buyers and sellers.
Your transaction is a drop of ink in the ocean.
Secondly, it's not eBay's money on the line (though they stand to lose on commissions). It's yours.
I have done well on eBay, and I can confidently tell beginners that many eBay purchasers are committed to paying for items quickly and sometimes immediately after clicking Buy It Now.
But there are times when purchasers don't generally pay as fast as dealers may like.
What to Do if a Buyer Doesn't Pay Right Away
If someone delays paying for items on eBay, you have three options:
One: Send a respectful message expressing gratitude for their buy with an amenable reminder for payment.
Tell them that the sooner the money is received, the sooner the item will be shipped.
Two: Send an invoice by following the instructions outlined in the rest of this post.
This serves as a wake-up call to the purchaser to get things going.
Three: Open an unpaid item case.
Based on the form of eBay you use; you can lodge an unpaid item case two business days after the auction ends.
At that point, the purchaser will have a small window of time to pay before the merchant can close the case and get a Final Value Fee credit.
If the customer says he/ she currently doesn't need the item, you have no option but to cancel the transaction.
It is ideal to wait for the purchaser to request a cancellation themselves; however, it may be necessary for a seller to initiate the cancellation in some cases.
For instance, if the buyer doesn't acknowledge the cancellation, you would then be permitted to open an Unpaid Item Case.
Should I Send an Invoice on eBay?
The eBay platform does allow you to create and send an official invoice.
You can also make customized invoices for clients who have purchased numerous items. This is helpful if you need to offer shipping discounts or rate changes.
Invoices Serve as a Helpful Reminder
While buyers may not really like getting an invoice, they do sometimes need reminders with details about what they've bought and the amount they owe.
And don't we all appreciate staying on top of our bills?
It's no different with your eBay buyers, so think of sending an invoice on eBay as a helpful service to remind purchasers to pay early before all those expenses add up.
I find that most of my customers appreciate it when I send an invoice (or at least, they don't complain, and that's a win for me).
Invoicing Can Enable Prompt Payment
Cash flow is critical for us as eBay sellers.
Invoicing your one-time customers and ongoing clients facilitates your getting paid that much quicker. Clients are also more likely to pay on time when they receive a bill.
Invoicing typically guarantees a steady or more predictable income, which can help you take care of your own bills in turn, and continue to grow your business.
And if you run a big store on eBay, record keeping and data reconciliation are crucial aspects of the business.
I find it easier to track transactions and income through invoices. It makes life easier when it is time to do taxes.
Having a record of invoices reduces errors and saves time.
When to Send an Invoice on eBay
If you're still not sure whether you should send an invoice, or if there are certain times that an invoice would definitely be a good idea, that's okay.
We're here to help.
In short, there are various circumstances when it's helpful to send an invoice to your purchaser:
The purchaser hasn't paid promptly – as mentioned earlier, an invoice can be a helpful reminder that you as the seller are waiting for payment.
The purchaser is buying a few things from you, and you need to combine them into a single buy.
If the purchaser has requested a change in the shipping address or payment method, and you need to edit the shipping details, you'll want to send an invoice.
You need to change a portion of the exchange details, for example, transportation charges or the payment method.
Please note that you can't send an invoice if it's been over 30 days since the auction closed.
Easiest Ways to Send an Invoice on eBay
1. Send an Invoice from My eBay
First of all, you'll need to go to ebay.com via an Internet browser.
Note that you must use a PC to send an eBay invoice, as this feature isn't available in the mobile application version of eBay.
Select My eBay. It's close to the upper right corner of the page. This shows your client dashboard:

If you're not logged in to your account, you'll be asked to do so before you can be taken to your dashboard.
Click on SOLD. It's in the left section.
If you don't see it, click the little bolt close to "SELL" to extend the menu. A list of goods you've sold will show up.
Your sold items from the previous seven days will appear. You can also choose an alternate time window from the "TIME FRAME" menu over the "Sold" list.
Choose SEND INVOICE close to the item that needs to be paid for. If the purchaser just bought one thing from you, this will make one invoice for that single thing.
But if you are dealing with a buyer who's bought more than one thing from you, a rundown of all their purchases will show up. Deselect checked items for which you would prefer not to send an invoice.
Add shipping charges.
If you choose to type a message along with your invoice, you can do so in the blank space provided.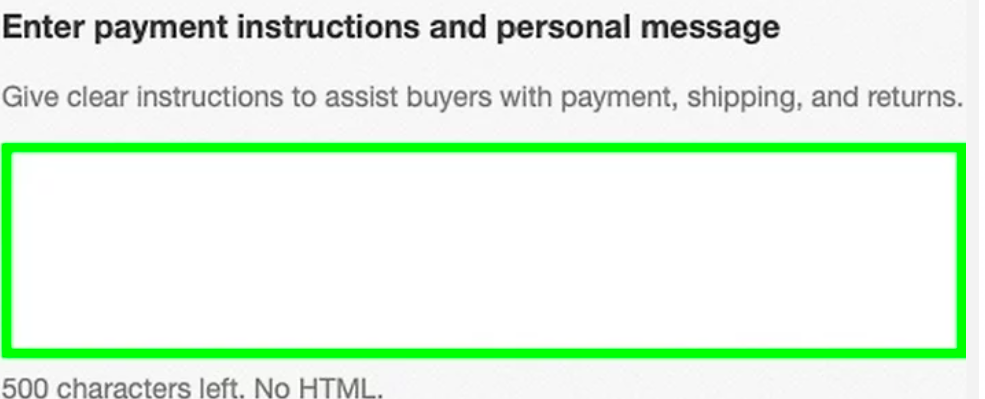 Pick the payment method you want for the item(s). (The choices you'll see vary by location.)
Click on PREVIEW INVOICE to see how it looks before sending.
If you are happy with how the invoice appears, click SEND INVOICE. This mails the invoice to your customer.
And you're done!
2. Add items to a current invoice
You can use this next strategy if you need to add an additional item to an invoice.
You will follow the same initial steps of the previous step by step instructions:
Go to ebay.com on a PC or laptop, as the app version doesn't allow you to make these changes.
Go to My eBay on the upper right corner of the page, which will take you to your dashboard.
Make sure you're logged in.
Click on the "SOLD" button on the left side of the screen.
You can also click the little bolt next to "SELL" to extend the menu and access the list of items you've recently sold.
If you'd like, you can choose an alternate time-frame from the "TIME FRAME" menu over the "Sold" list.
Click MORE ACTIVITIES near the purchaser's name.
Completed invoices will show up in the main dashboard under the purchaser's name. Clicking on this link shows additional invoicing choices.
Select SEND INVOICE on the menu; this shows a list of all items that are qualified to be added to the invoice.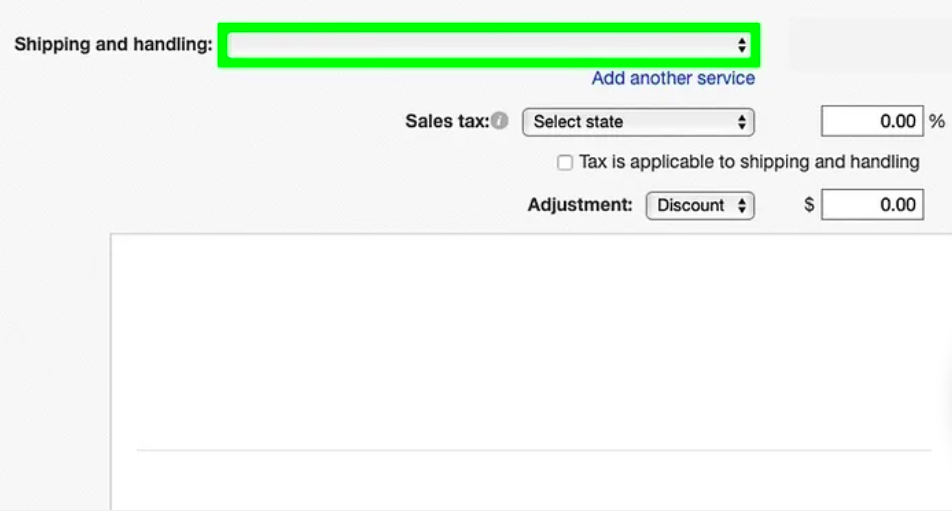 If you don't select SEND INVOICE, you won't be able to add newer items to the current invoice, and you'll have to make an additional invoice instead.
Select the items you need to add. If you see a checkmark on an item you do not want to add to the invoice, deselect that item.
Edit the shipping charges and send a message if needed.
Note that adding new items to an invoice changes the shipping costs.
If that happens, remember to change the shipping costs to the accurate amount, so you are not forced to pay out of your pocket.
Pick the payment option you'll want for the item(s).
Click on SEND INVOICE. This mails the new invoice to your customers.
3. Send an invoice for combined payments
At the point when you're selling numerous eBay items in one category, your customer may buy more than one thing at a given moment, especially if you offer combined shipping.
Why?
It helps to save costs on shipping.
What is combined shipping on eBay? It happens when somebody adds numerous items from your eBay store to their shopping basket.
Through combined shipping, eBay allows you to send all their purchases together in one bundle.
This makes it easy for you and the purchaser. You can reduce your delivery expenses and likewise offer a discount to your client.
Some sellers have set up their eBay accounts, so this markdown happens naturally inside a customer's shopping cart. Others do it manually by making and sending another invoice with the joined costs of shipping.
If your account doesn't automatically show combined shipping to eBay customers, the buyers can request a combined invoice by clicking REQUEST TOTAL FROM SELLER in their carts.
Then again, they may message you straightforwardly to request a quote for all their items.
You can send these buyers a single invoice specifying the total costs. Using one invoice for all their purchases helps you to offer combined shipping.
You will provide a single shipping quote for all the buyer's items, allowing the customers to save money on transportation costs.
https://www.forbes.com/sites/jiawertz/2020/03/30/small-ebay-stores-compete-with-larger-retailers/
To send a combined invoice, you'll first need to activate eBay Checkout.
You can do this by following the steps below:
Sign in to your account and choose "My eBay."
Click on your eBay username followed by "ACCOUNT SETTINGS."
Choose SITE PREFERENCES (on the left side of the screen).
Click on SHOW in the "Payment from Buyers" area.
Click EDIT and sign in to your account once again.
Check the box next to "USE CHECKOUT" in the Checkout Preference area. A checkmark should show up in the box.
Click on SUBMIT to save your changes.
How to Send a Combined Invoice
Now, identify the items that you want to send a combined invoice for :
In Seller Hub, select ORDERS.
In My eBay, select SOLD.
Select SEND INVOICE next to one of the items for which you want to send an invoice
On the following page, you will see all things bought by that purchaser. Uncheck any of the things for which you would prefer not to send an invoice.
Add the new shipping costs.
Enter a message to the purchaser and select your preferred payment methods.
Select PREVIEW to review the invoice before sending it.

Lastly, click SEND INVOICE to message it to the buyer.
4. Send an Invoice on eBay App
eBay makes it easy to send invoices on a desktop web browser, but what about mobile apps?
When you have sold an item and want to send an invoice via the app, the following steps might help.
In the Seller Hub, find the thing you wish to send an invoice for.
Go to Orders.
In My eBay, select SOLD, where you should see more links.
You should see ACTIONS—select SEND INVOICE.
There, you should be able to make changes to shipping costs or leave a message for the buyer.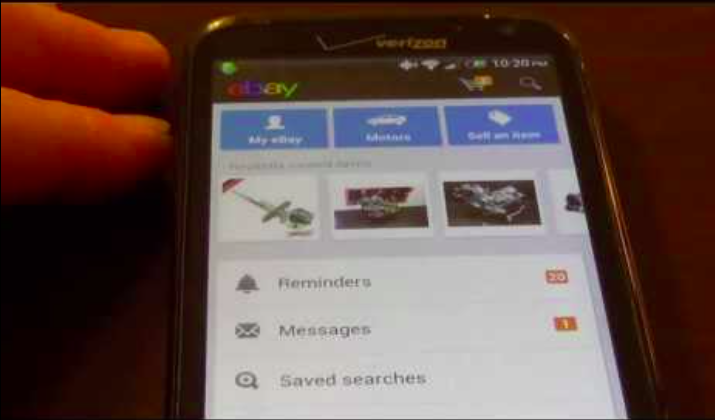 Please note that sending invoices on eBay mobile app might not always work.
(Hopefully, they will soon fix the app and facilitate this process. For now, I would recommend that you stick to the Internet browser.)
Summary
After selling an item on eBay, in most cases, buyers make payments there and then. However, there are times when the purchaser delays or avoids making payments.
Sending invoices serves to remind them to complete the payment … hopefully, so that you don't have to cancel the transaction.
Before you think about canceling a transaction, connect with the purchaser to discover why they haven't paid.
It might be that they don't know they won an action or don't know how to pay.
If this is the case, send the buyer an invoice from the My eBay or Sellers Hub.
You can also utilize invoices when you need to add items to a current invoice or send a single invoice for combined items.
Doing this will save time for you and shipping costs for the customer.